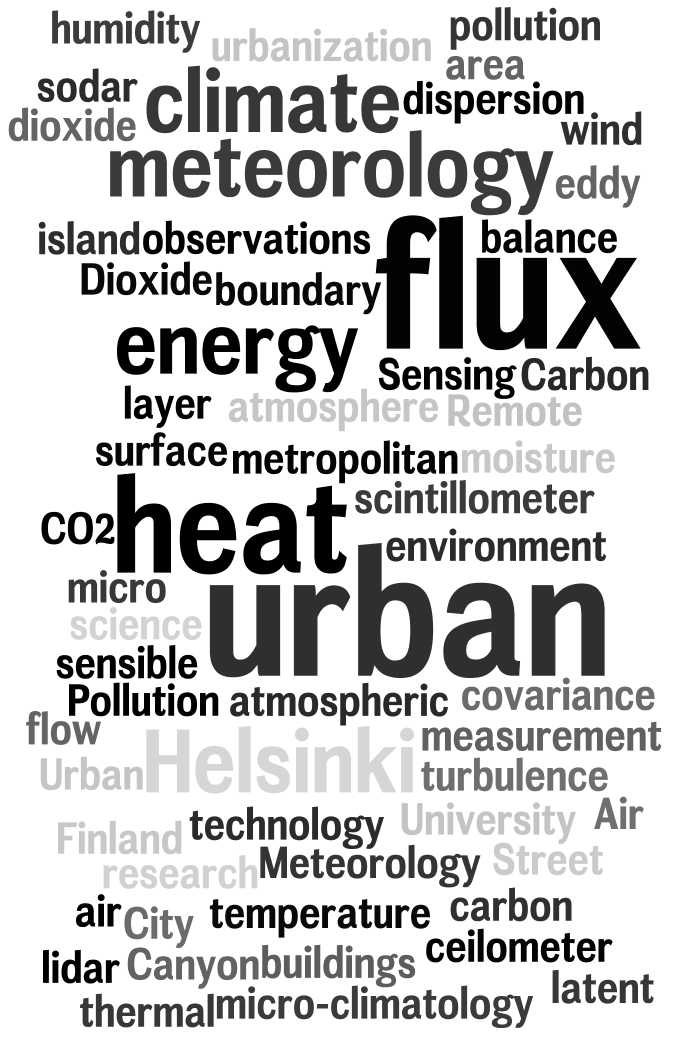 Welcome
We are a research network who study the physics of the urban micro-climate: Helsinki's lower atmosphere (the Atmospheric Boundary Layer). We are a collaboration primarily between the Finnish Meteorological Institute and the University of Helsinki. Our key tools are instrumentation that observe the atmosphere (eddy-covariance flux stations, lidar, sodar, ceilometers, scintillometers, infra-red cameras).
The purpose of the network is to provide data about atmospheric boundary-layer (ABL) dynamics: including ABL depth, vertical profiles of mean and turbulence variables, about the surface–atmosphere exchange of energy and gases (e.g. carbon dioxide and water vapour). Helsinki UrBAN will provide better experimental data for development and evaluation of numerical weather prediction (NWP) and air quality (AQ) models; and eventually data could also be used operationally in future (e.g. for NWP / data assimilation / AQ models).
Latest news
January 2016: IN BETA -- Data archive availability table and plots
October 2015: Two visiting students arrive (Daan Koop for 4 months and He Zhang for 6 months).
June 2015: New scientific paper in Urban Climate, on airborne-laser-derived land classification and the effect on urban weather prediction; and reference in the Guardian newspaper.
April 2015: New scientific paper in AMT, on winds over Helsinki with lidar and scintillometer.
Older news